Refining
RECOVERY. TRANSPARENT. FAIR.
The extraction and recovery of gold, silver, platinum, palladium, rhodium and iridium from precious metal concentrates, scrap and residues from different sources is a core competency of SAXONIA – and the basis for the trust of our customers. As reining specialists we recover your assets: with modern separation technology – quickly, transparently and with maximum rate of yield.
SAXONIA, the oldest and still one of the top names in refining operations, offers all services relating to refining: from feasibility checks via waste management and logistics to advanced methods in sampling and analysis. The result: the recovery of precious metals of the highest purity in a way which is economical and environment-friendly at the same time.

Efficient and environmentally oriented
Precious metal refining
The refining processes at SAXONIA, pryrometallurgical and wet chemical, are based on the latest technological standards in recovery and environmental technology. We guarantee our customers highly efficient precious metal recovery from scrap, sweeps or ashes – in ecologically protecting methods, in all relevant industries and sectors, up to tradable fine metals of the highest purity:
stamping scrap and contact parts
anodes and targets
electrolytic silver
precious metal concentrates
dental scrap
jewellery scrap
coin and medallion scrap
silverware and cutlery
non-meltable materials (sweeps / ashes)
industrial and automotive catalysts
emulsion waste
film sludge and slag
electronic scrap
powder and paste residues
waste from electroplating
crucible materials
furnace linings and fireclay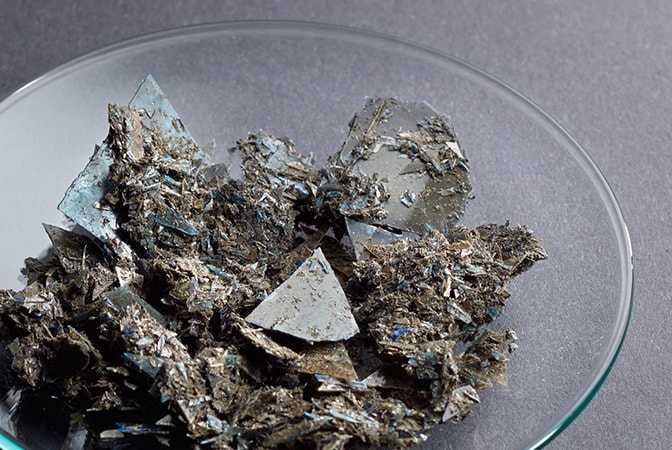 waste from various
industries
film and photo technology
electronics / sensors
chemical industry / electrochemistry
pharmacy and dental technology
jewellery and silverware manufacturing
mines and mints
glass industry
disposal of contractors
CARE AND CONFIDENCE FOR YOUR ASSETS
The refining of precious metals creates considerable value. Trust is an essential condition for successful cooperation. SAXONIA therefore guarantees maximum transparency in the separation process, total accuracy in analysis and absolute care in the environment-friendly recovery of your precious metals. This is of course added by the seamless, traceable documentation of the entire refining process.

Obtaining a representative sample is the beginning of everything, whether in trust or accompanied by you.

Often it is spoken of the chance of one in a million. It is our goal to find every single part of a million.

We recover your metals in highest purity with the latest, certified and environmentally friendly processes.

All accounts and invoicesare transparent, traceable and without hidden costs.
Precious metals of the highest purity
For us it is a matter of course to recover your precious metals in highest purity, in accordance with the ASTM and Good Delivery standards. In addition, we produce silver in a quality of 99.999%
Gold 99.99% (4N)
Silver 99.999% (5N)
Platinum 99.99%
Palladium 99.99%
Rhodium 99.95%
OUR PORTFOLIO
First-class products made of precious metals