TRADITION SINCE 1612
INNOVATION FROM THE VERY START
SAXONIA Edelmetalle GmbH is continuing the tradition of mining and processing precious metals which exists in the Freiberg region since the beginning of the 17th century. Today the company is an established and reliable partner to industrial users in the core areas of precious metal refining and manufacturing.
Sustainable. Ecological. Competent.
Precious metals are part of our daily lives: not only in the form of jewellery or as an investment, but also in phone calling, using multimedia devices, on the road or even when we switch on the light at home.
Precious metals are processed in a wide range of industries and are used to produce other products, while in modern industrial manufacturing they have long been irreplaceable.
Today more precious metals are required than the earth can provide in the future. To recover precious metals from waste, to conserve resources and to protect the environment refining is much more useful than new mining operations.
As one of the oldest refineries in Germany SAXONIA provides the complete cycle, from the recycling of precious metals to their re-use or further processing.
Competence in precious metals
PRECIOUS METALS TRADING
OUR EXPERIENCE: YOUR BENEFIT
Precious metals are not only essential raw materials, but also a major capital asset. The reliability, risk management and administration of precious metal resources are therefore important requirements for business success. With a team of experts, direct access to international markets and a range of special services SAXONIA ensures quick and guaranted availability of precious metals.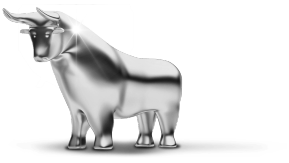 Purchase and Sale directly on international markets
Risk management – thanks to tailored instruments
Certified quality guarantees worldwide acceptance
Certified sourcing from conflict-free sources
Precious metal account enables easy access to your deposits
The basis of our long history and the continued success of SAXONIA is formed by the binding corporate values which shape our daily thinking and actions: in dealing with customers and suppliers, as well as in the cooperation between our teams and employees. We attach great importance to a trusting and cooperative partnership – characterised by respect, integrity and transparency.
We treat our business partners with respect and always aim to find the optimum solution for individual customer needs: with experience, skill and vision. And we follow the principle of sustainable economic success, in respect of the ecological use of resources. This commitment is the basis for the trust of our customers at home and abroad
and at the same time a promise of quality:
FOR MORE THAN 400 YEARS
OUR PORTFOLIO
First-class products made of precious metals